Hand reared soil-grown microgreens from a vertical farm in Dubai
New Leaf produces authentic hand-reared, organically farmed, soil-grown superfood microgreens for the most discerning customers across UAE.
Driven by the founder's quest for creating healthiest product on the market, New Leaf microgreens, flowers and salads are grown without any pesticides, herbicides, chemical or synthetic fertilizers. 
They are grown sustainably; watering them twice a day still uses 95% less water than traditional methods. They are picked and sorted by hand, so that only the best leaves are offered to the customer. The ones that didn't make the cut are not wasted as they are composted to enhance the special mix of soil to help the other ones grow.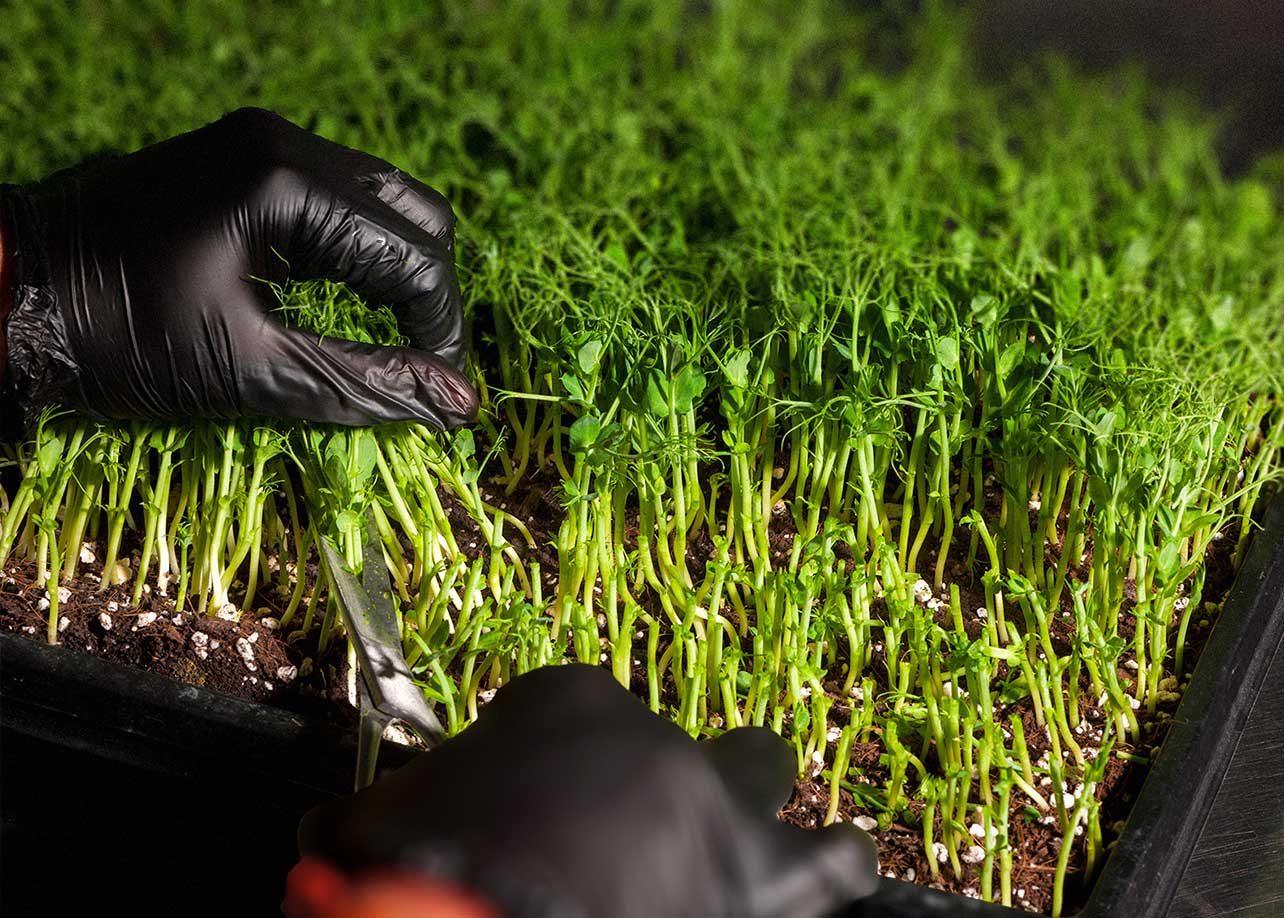 Intense flavour and long life
New Leaf microgreens have more flavour and naturally longer shelf-life thanks to growing in nutrient-rich soil.
"Almost everything sold in stores is grown hydroponically, but we are growing in soil which makes New Leaf one of the farms that are truly contributing to a clean and highly nutritious food supply," says Adam Pitts, founder of vertical farm New Leaf based in Dubai.
Rather than using hydroponic or aeroponic methods, New Leaf grows its products in a soil mixture developed over the past twenty years. The soil makes all the difference between New Leaf's products and those from other vertical farms.
Using soil means there is a lot of beneficial organisms which help the plants to take up nutrients. New Leaf's superfood microgreens contain up to 83 different nutrients; without organisms, this wouldn't be possible. Unique process of growing the plants helps them expand their root system, thanks to which they can absorb more microelements from the nutrient-rich soil.
Once the crop has been harvested, the soil and plant waste are recovered and composted to encourage the growth of beneficial microbes further, and eventually is reused for future crops. 
While soil-based growing presents challenges, the difference is worth it.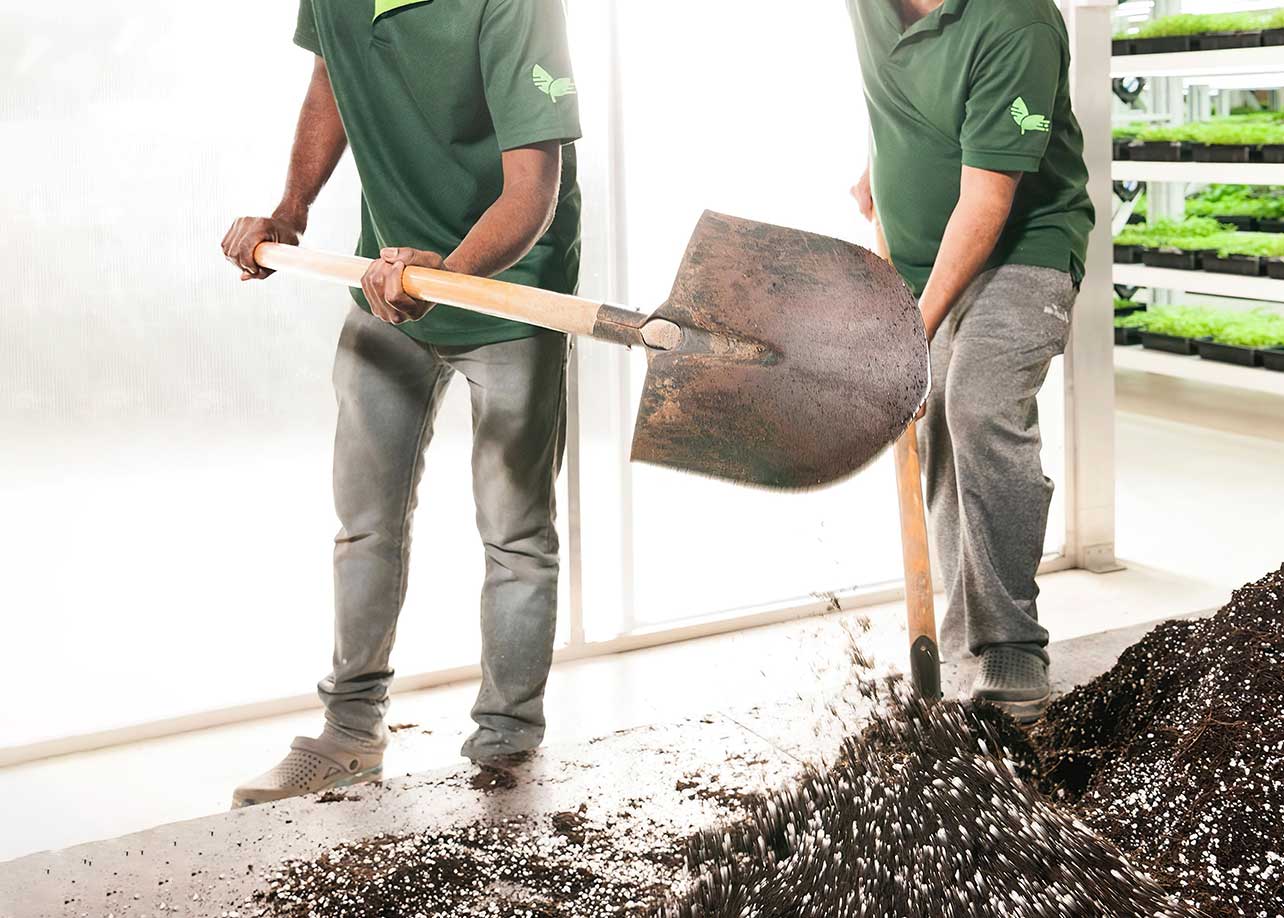 20 years of experience in soil-grown greens
Adam Pitts began his indoor farming journey roughly twenty years ago due to his ailing father's interest in the health benefits of cresses. Since then, Adam founded New Leaf and began cultivating various microgreen species. Currently he runs New Leaf together with the passionate farm manager Ian Geronimo, supplying over 58 different varieties of microgreens and edible flowers. The farm is unique not only because of the special soil in which they grow they greens, but also because it's based locally, in the heart of Dubai, guaranteeing delivery of the fresh produce.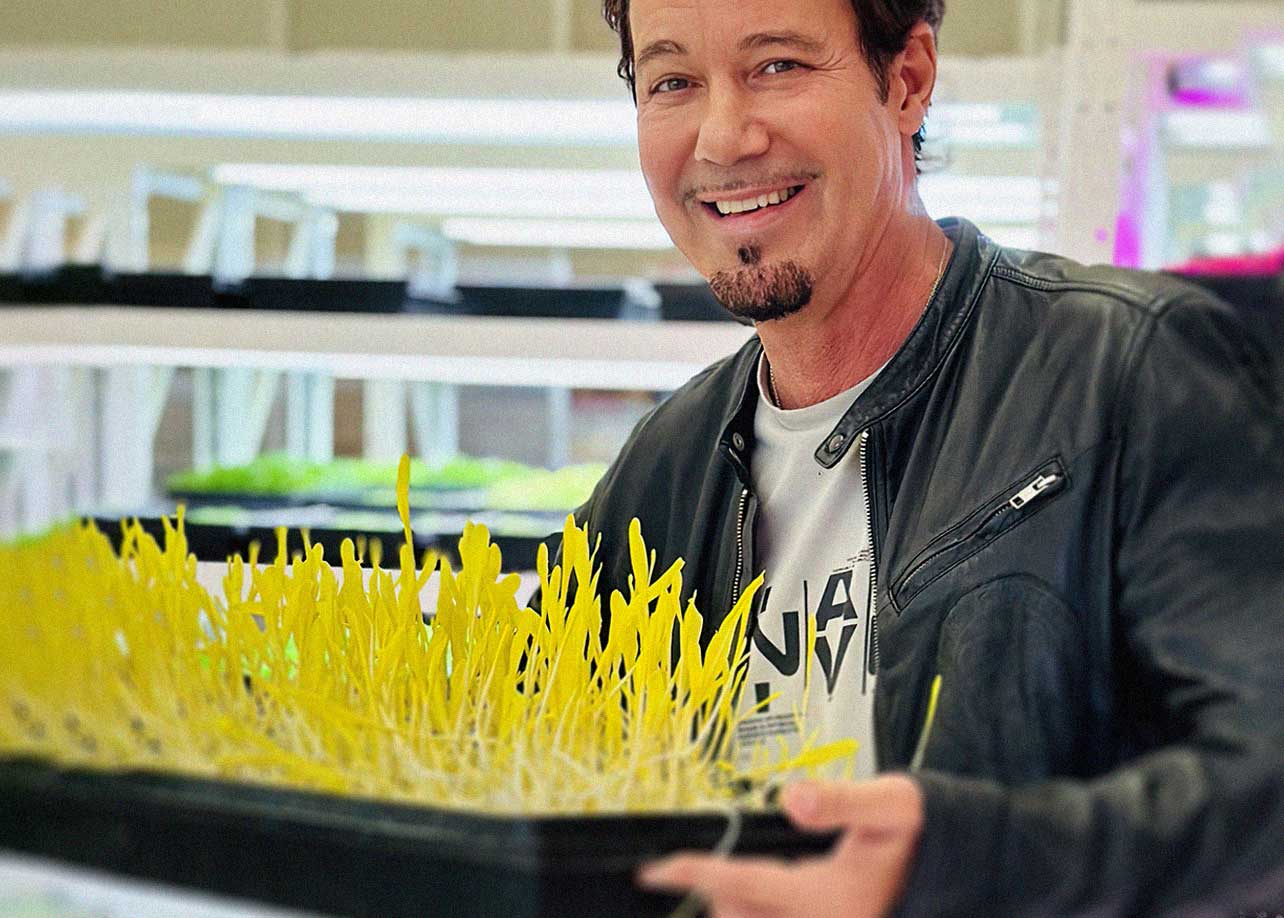 Hand-reared for consistent quality
New Leaf microgreens are hand-cut before sunrise to capture maximum flavour and nutrition. They are carefully checked and sorted to ensure consistency of appearance, weight and quantity. Thanks to being grown in nutrient-rich soil and careful handling, New Leaf microgreens have an impressive 7-9 day fridge life.
Harvested after about two weeks, still with the embryonic cotyledon leaves, authentic New Leaf microgreens have up to 9 times more vitamins, minerals, antioxidants and polyphenols (plant compounds proven to help fight diseases) than the same quantity of mature vegetables. Microgreens are rich in assorted minerals such as potassium, iron, zinc, copper and magnesium, and have been linked to lowering risk from heart diseases, Alzheimer's, diabetes and certain cancers.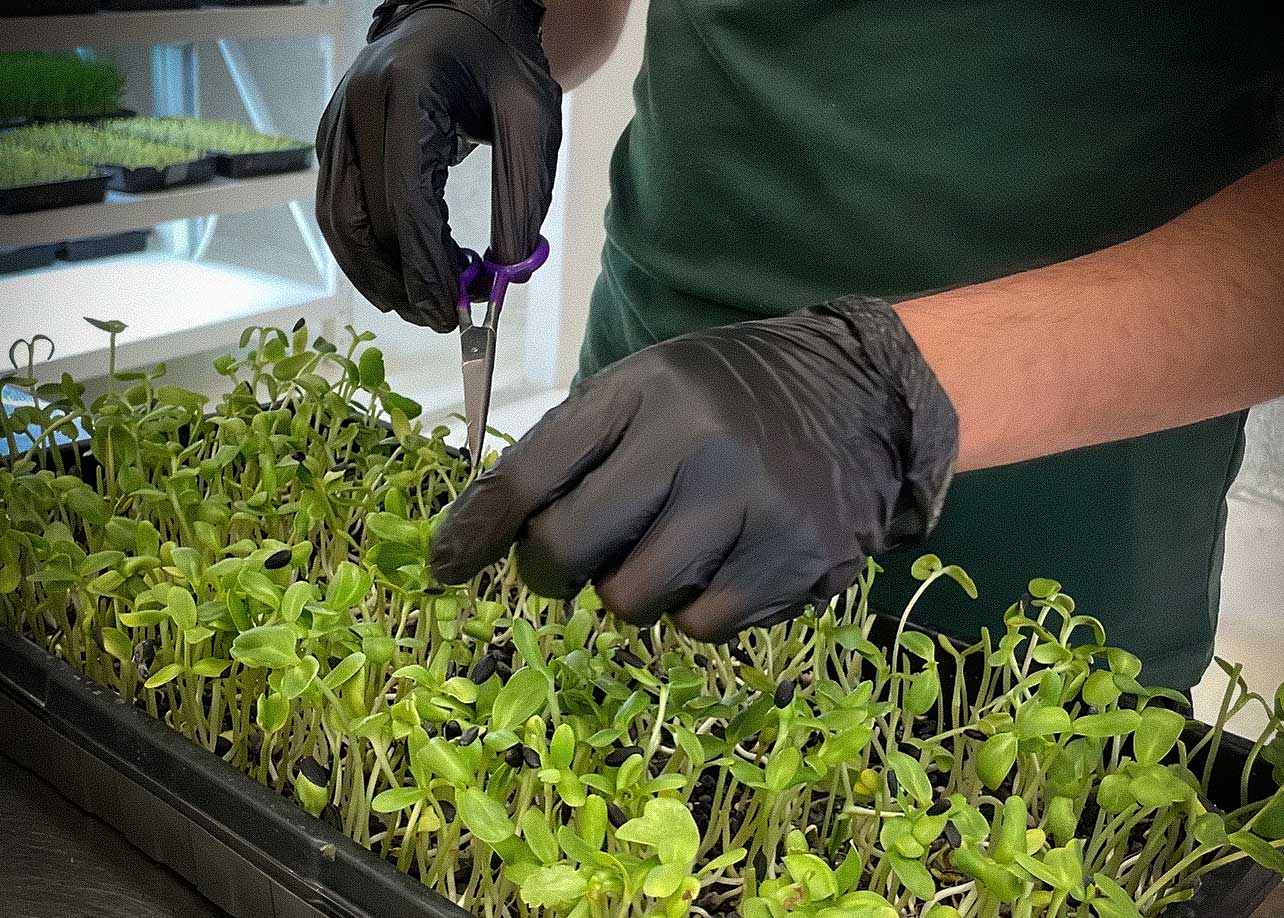 Micro cress
New Leaf offers the full range of microgreens for the most discerning chefs and customers. The variety of their offer is still expanding, as they are always on the lookout for new, exciting flavours that can add that special touch to the dish.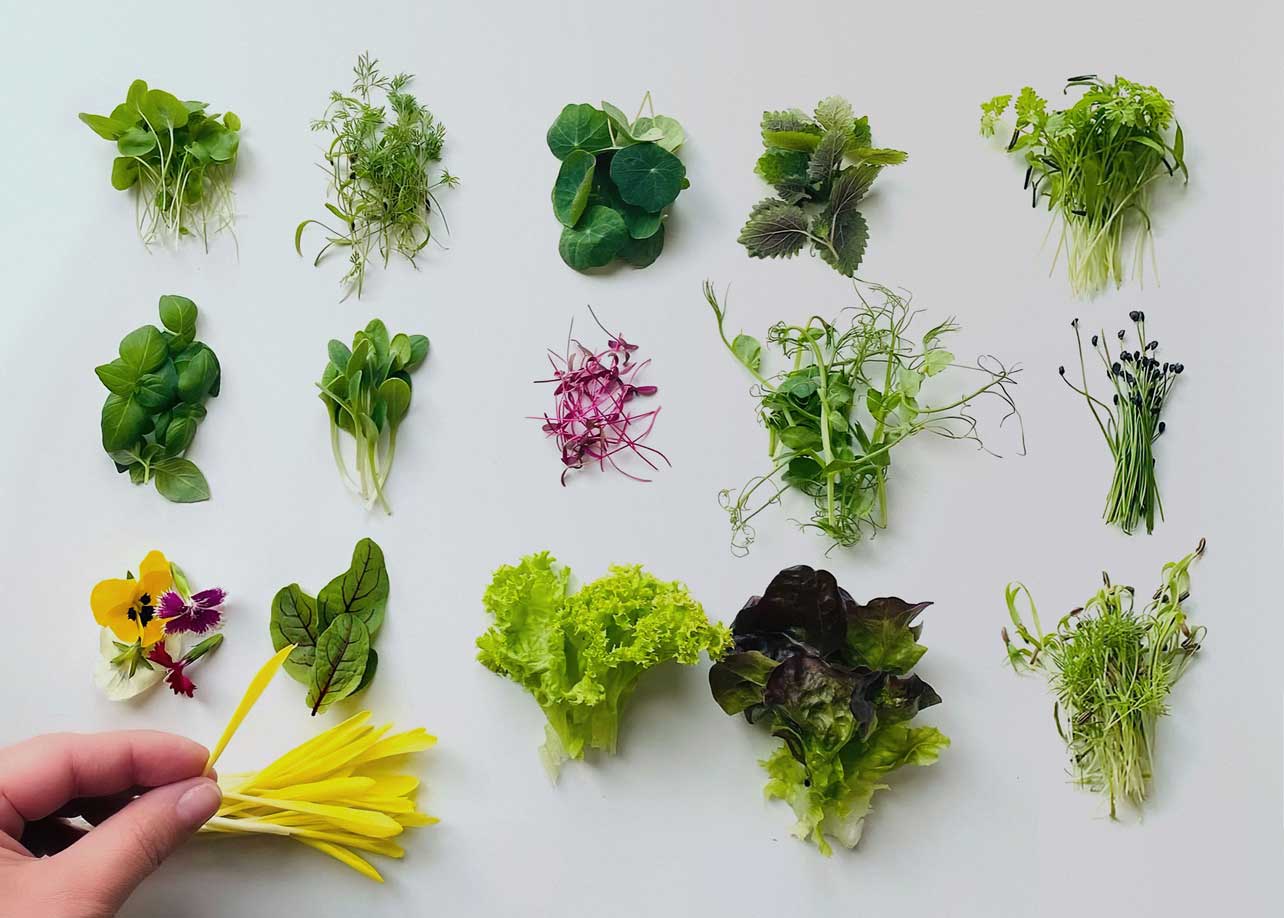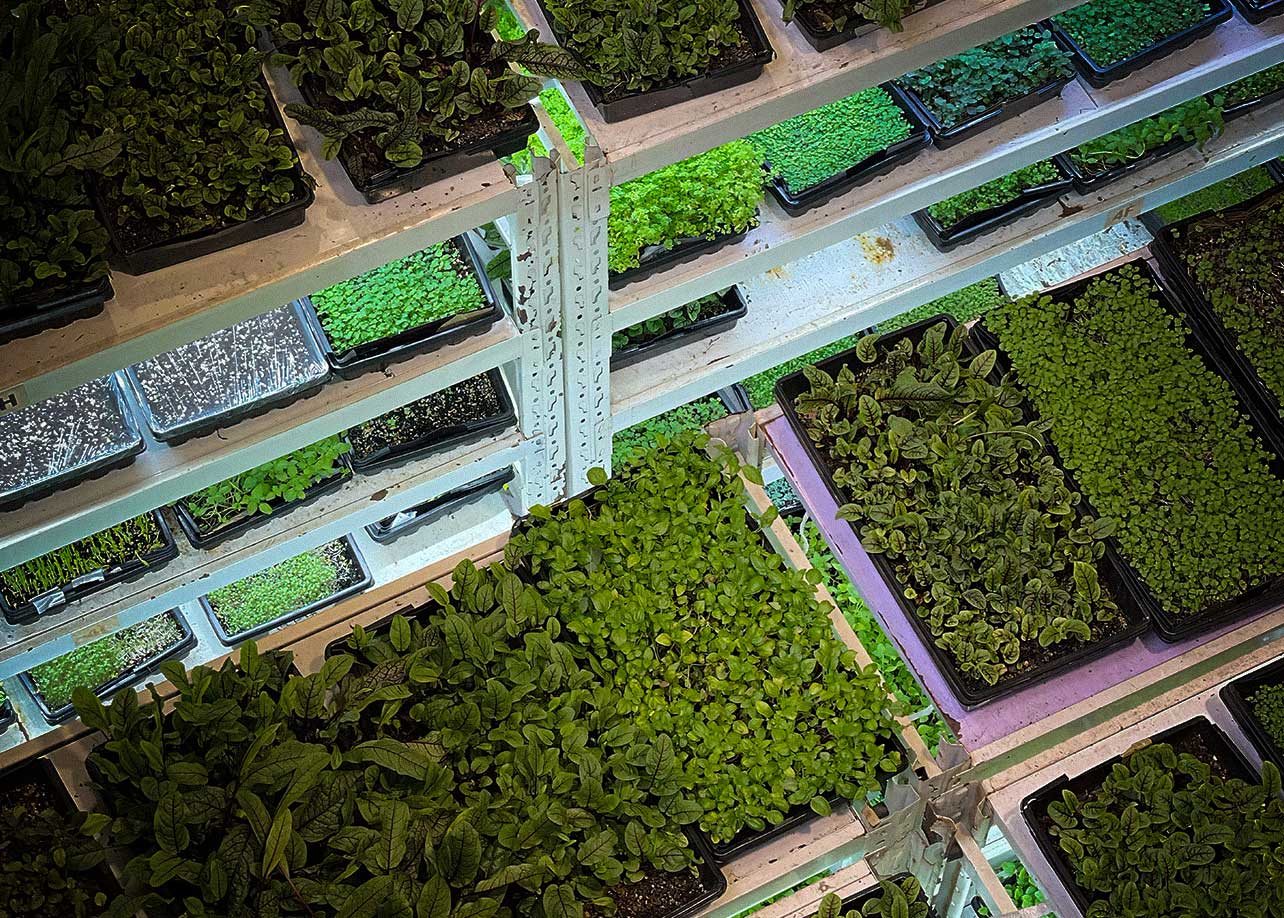 Edible flowers
With their powerful and unique flavours, textures and colours, edible flowers are a creative and innovative ingredient for the culinary world. New Leaf flowers are grown in the special mix of nutrient-rich soil and are harvested by hand early in the day for the best flavour. Not only beautiful, New Leaf's edible flowers have many health benefits and valuable nutritional qualities.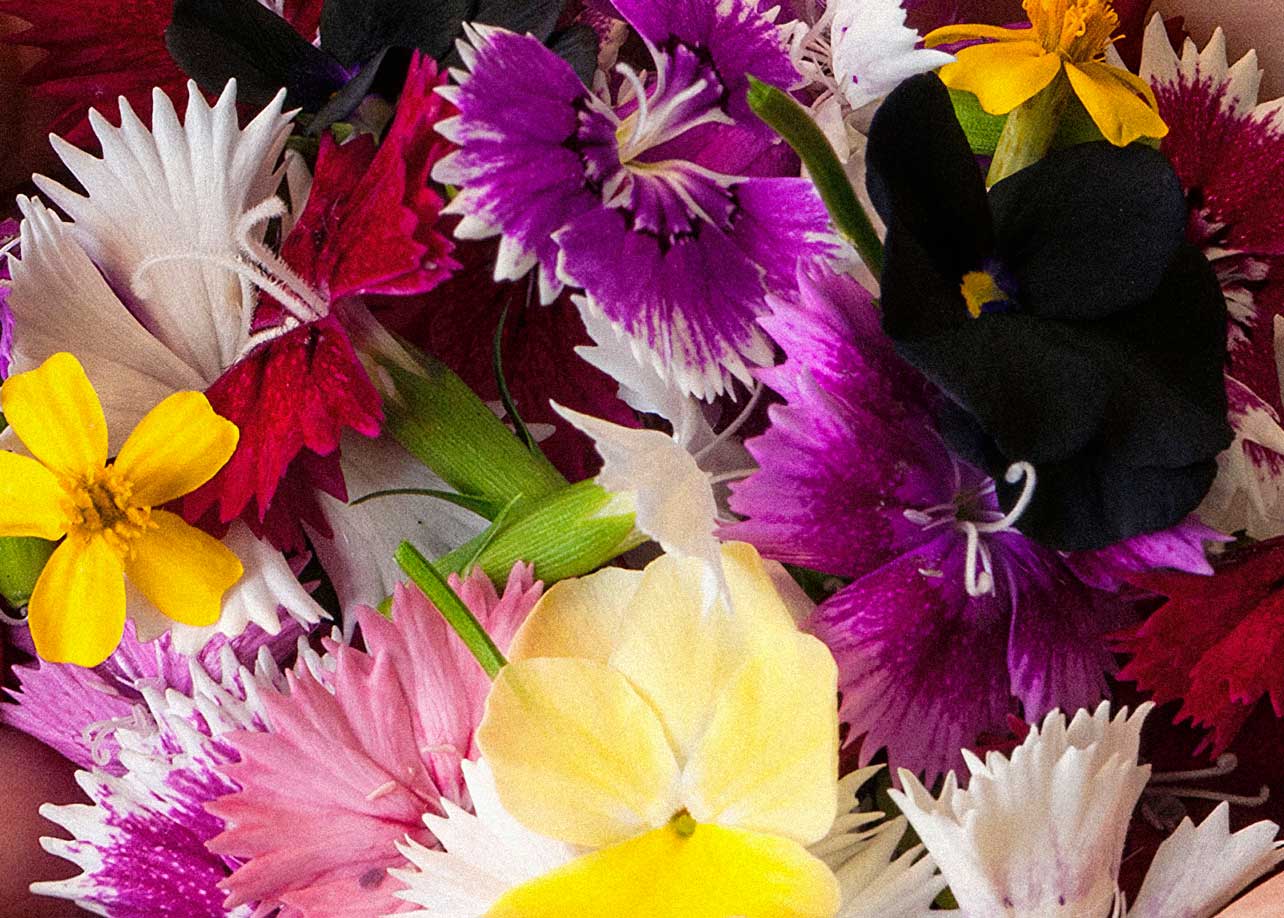 Dry pressed flowers
Apart from fresh edible flowers, New Leaf offers a range of dry-pressed flowers. The process of pressing and drying gives them a longer life and unique texture. Just as the fresh flowers, dry-pressed New Leaf's flowers are packed with vitamins and minerals our bodies need every day to function properly. An exciting addition in creative cuisine, they add colour, fragrance and flavour to salads, soups, entrees, desserts, and drinks.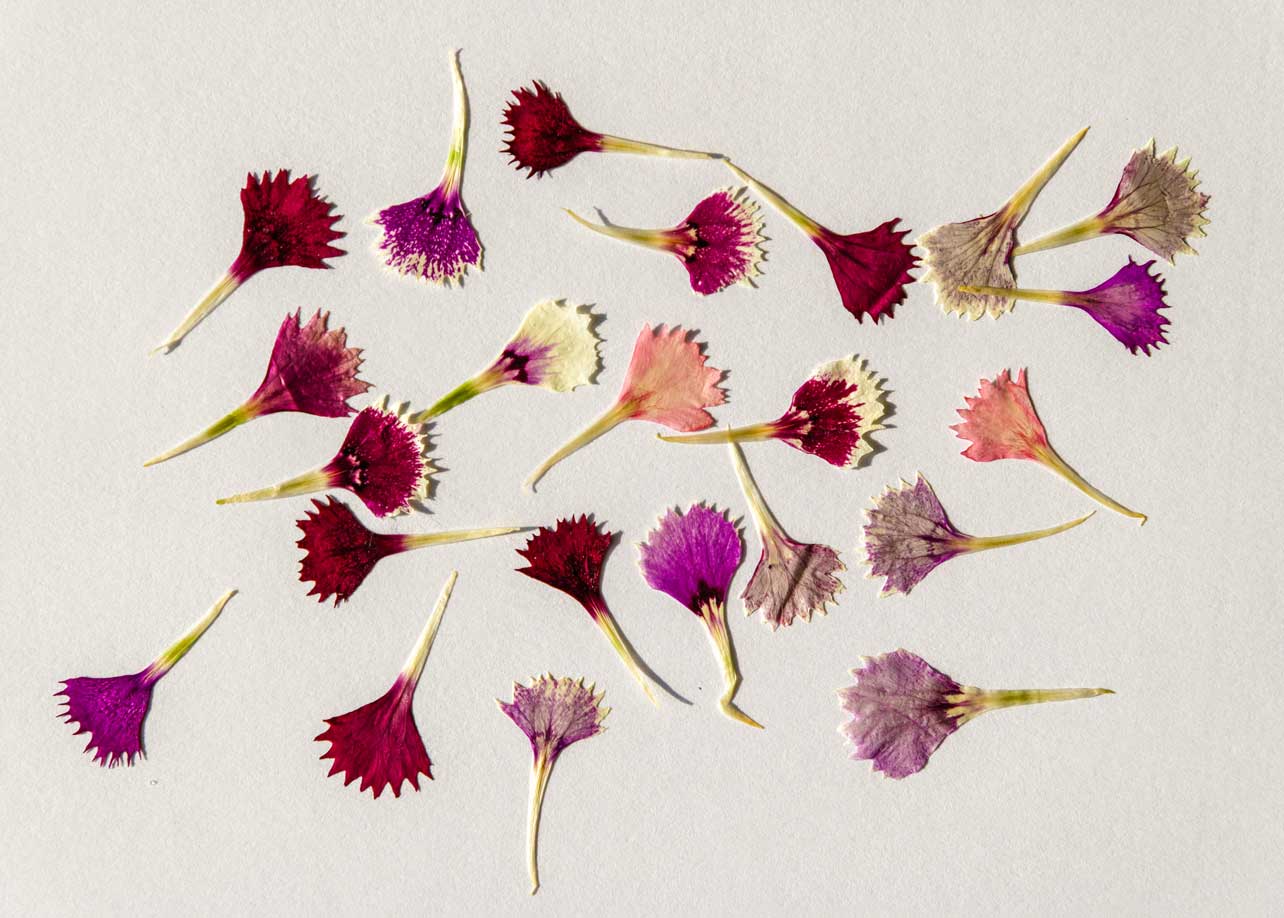 Salad mixes
New Leaf keeps creating new and exciting salads. They also offer the chefs the possibility to create their own mixes to match their specific needs and requirements.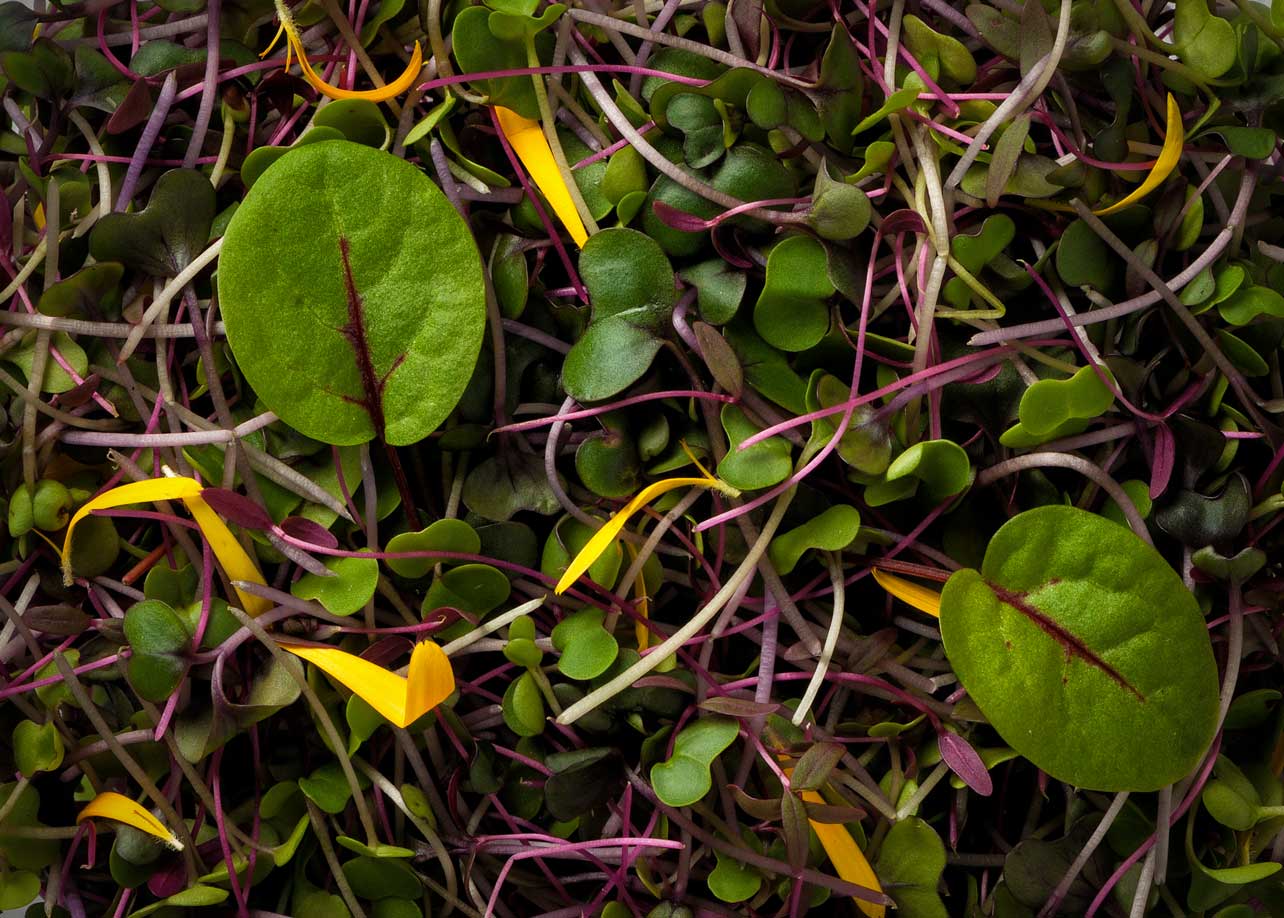 Unique & special varieties
Always on the lookout to find new and exciting products, New Leaf offers unique and special varieties of microgreens and flowers.