Services offered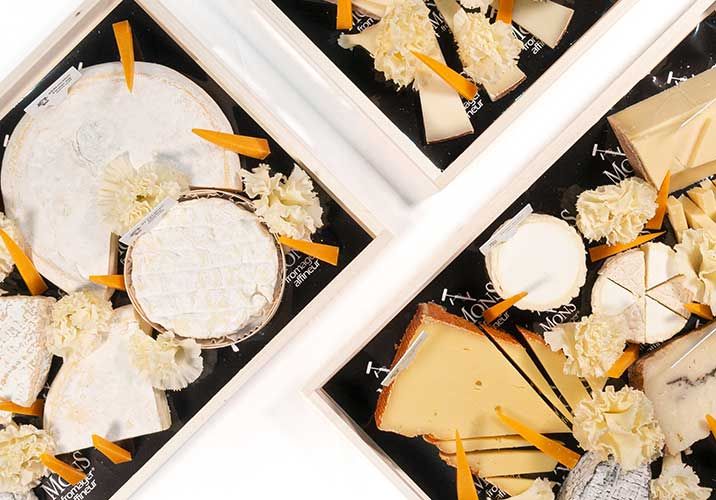 Tailor-made, Seasonal Cheese Proposals
Preparing proposals according to the season and requirements. Creating a holistic experience to your guests.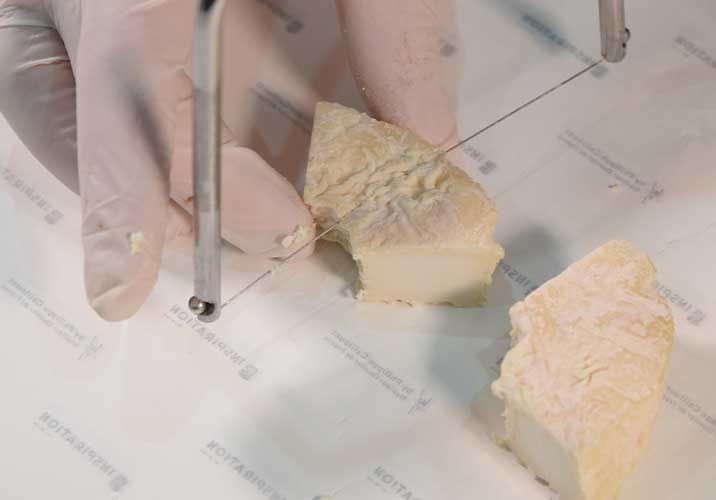 Cheese Portioning
Finger cuts, cheese portions or whole wheels - we have answer to all your needs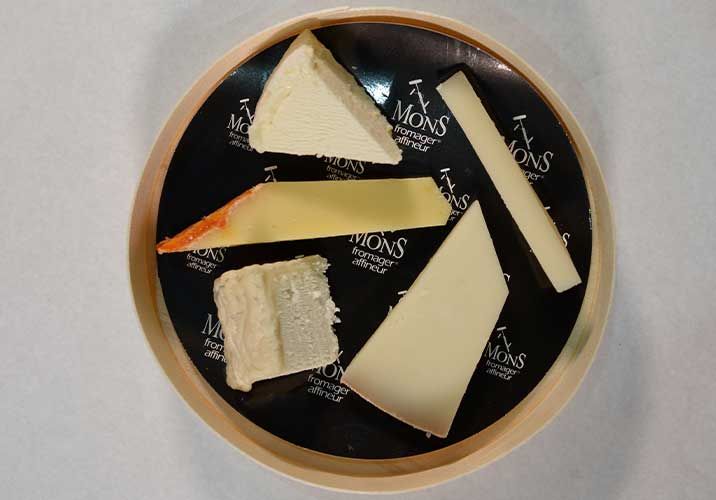 Preparing Cheese Selections
We prepare assorted cheese trays, room service selections and buffets selections. Any size.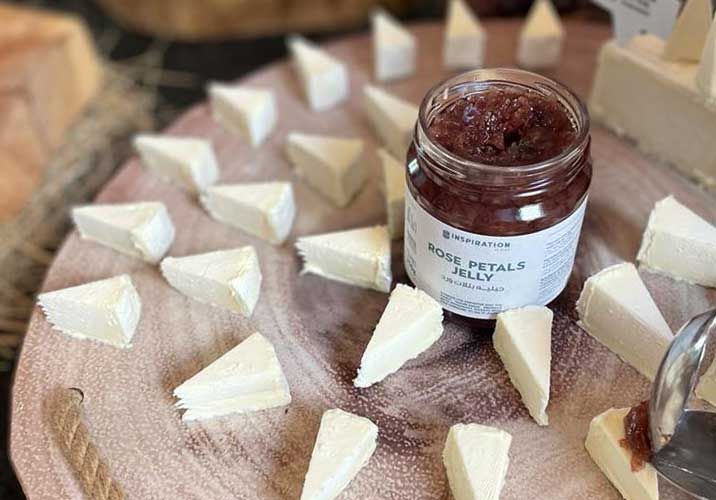 Cheese Pairing
Even though great by itself, cheese is even better properly paired with wine, bread, fruits and condiments.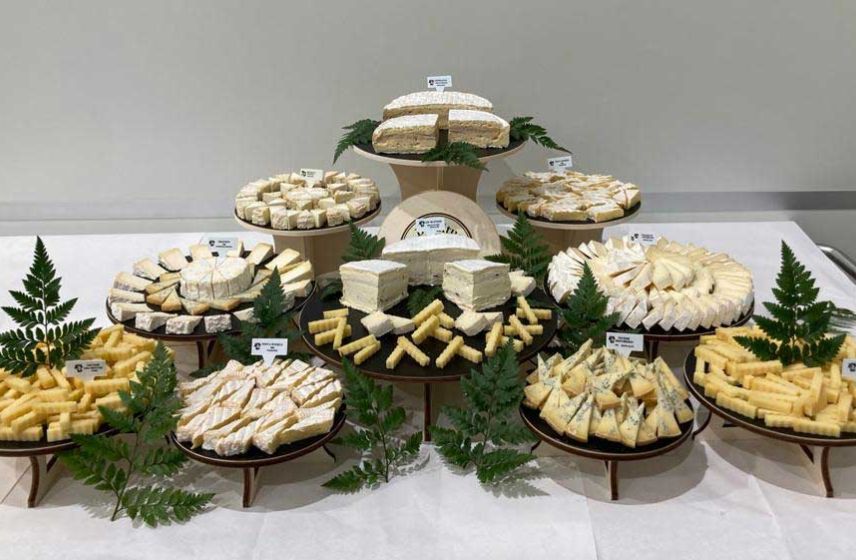 Buffets and brunches
Want your buffet and brunch cheese display stun your guests? We can help you with that.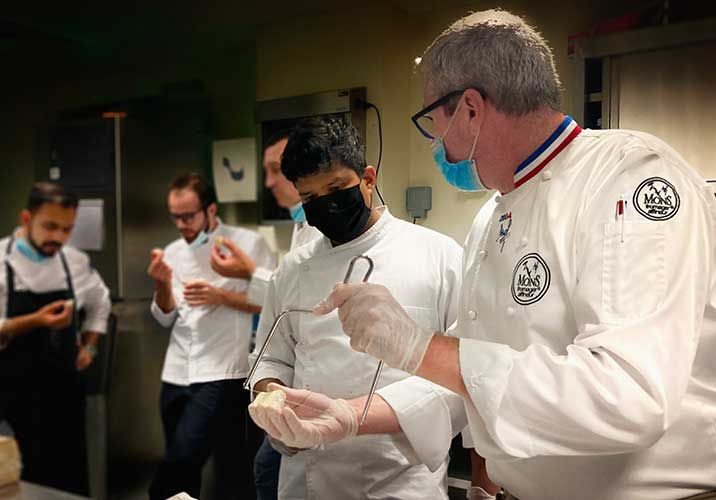 Cheese and Service Training
Philippe's knowledge and expertise is second to none! He can provide training for chefs and restaurant teams.
ATELIER TEAM - ATELIER TEAM - ATELIER TEAM - ATELIER TEAM - ATELIER TEAM - ATELIER TEAM -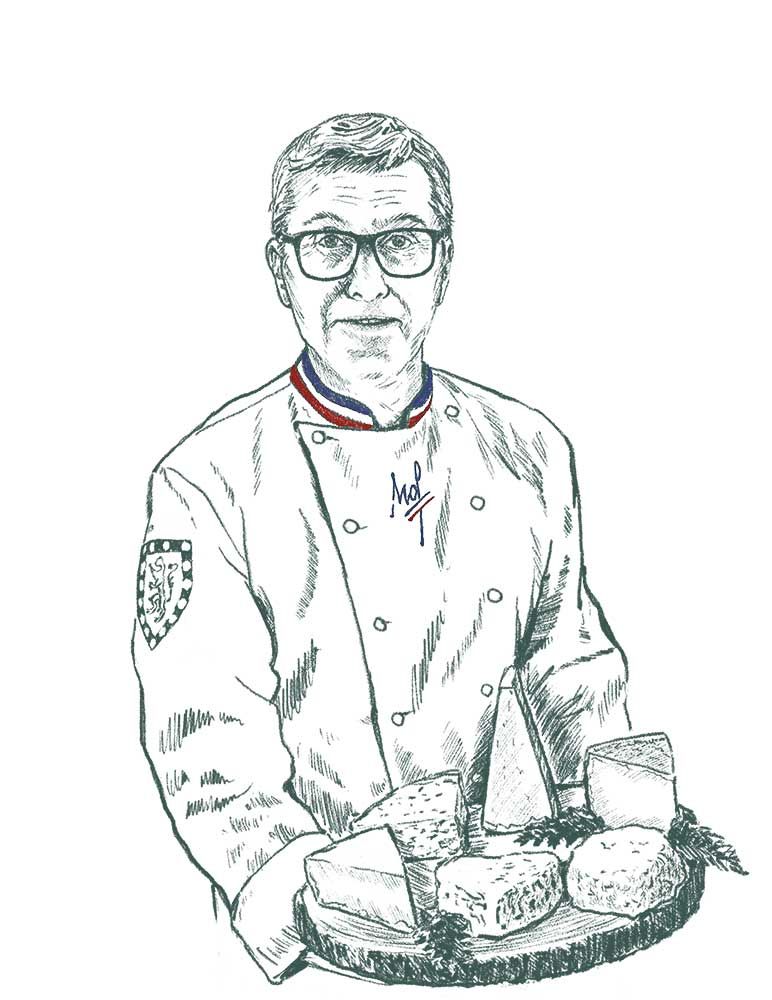 PHILIPPE CAILLOUET
Head of Cheese Atelier
Meilleur Ouvrier de France in
"Arts De La Table" and the finest cheese
expert based in Dubai.
Philippe Caillouet was born in 1968 in Poitiers, France. In 1986 he graduated from catering college and started working as a waiter in Guernsey and England where he graduated from the Oxford academy. In 1989, he took the position of Chef De Rang at Relais et Chateau d'Artigny in the Loire Valley. During this time, he graduated as a Sommelier in Lycee Albert Bayet in Tours. Following this, in 1992, he began work at the Maitre d'Hotel at the Relais et Chateau de Gilly in Burgundy. It was where he met the renowned Cheese Monger Herve Mons, who had previously won the Meilleur Ouvrier de France for his craftsmanship in cheese production and started to supply the restaurant with his cheeses. During that time Philippe also joined the "Association of the Burgundian Sommelier".

In 2002 Philippe met Chef Jean Michel Lorain of the Relais et Chateau La Cote Saint Jacques, who had lost one of his three stars the previous year and was seeking to regain it. Not long after Philippe joined the team at Relais et Chateau La Cote Saint Jacques as Maitre d'Hotel, he was able to introduce Herve Mons as the supplier of the cheese. During this time Philippe set himself the great challenge to himself enter and win the competition for Meilleur Ouvrier de France as Maitre d'Hotel. Achieving his two goals - winning the Meilleur Ouvrier de France "Maitre Du Service Et Des Arts De La Table" in 2003 and regaining the third Michelin star by La Cote Saint Jacques mad Philippe ready to move on and he started running La Palme d'Or restaurant which was awarded two Michelin stars. As the best restaurants require the best products, Philippe again introduced Herve Mons to supply his cheeses to the La Palme d'Or.

In April 2011 Philippe opened La Fromagerie du Cannet, an artisan cheese shop selling Herve Mons products. After 7 years Philippe moved to run the Mons' shop of "Halles de Lyon Paul Bocuse" in Lyon, world capital of Gastronomy and city of the famous Chef Paul Bocuse. In October 2019, Philippe joined the Maison Mons' team at the aging caves in Saint Haon Le Chatel.

Philippe arrived in Dubai in August 2020 and joined the Inspiration team with the mission of sharing his knowledge and passion for cheese, supporting food service with their selection and presentation as well as offering expert training based on his past experiences in the restaurant service.
Meet Our Team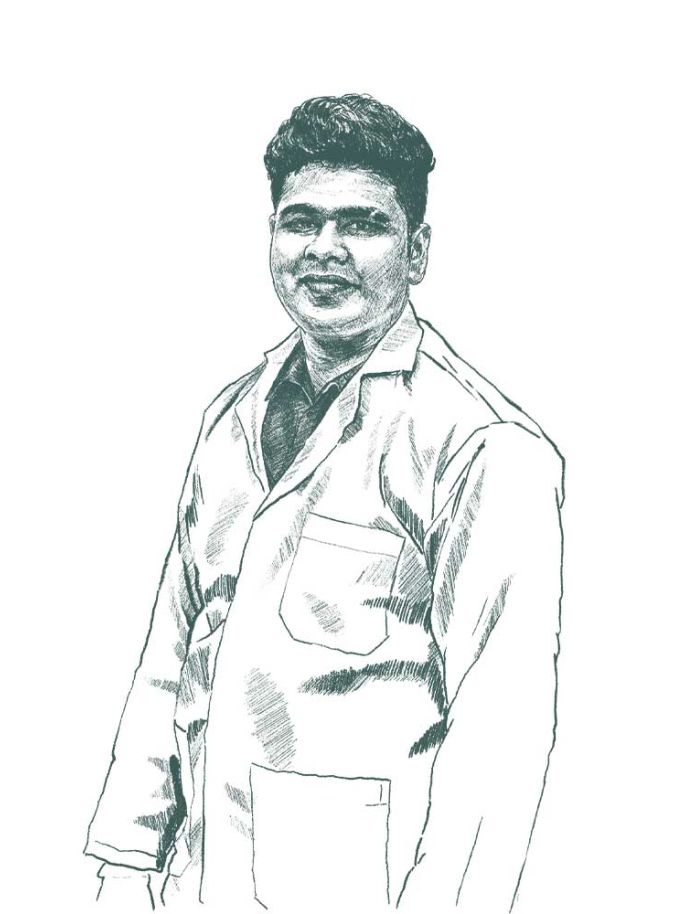 Amila Milan
Cheese Atelier Operator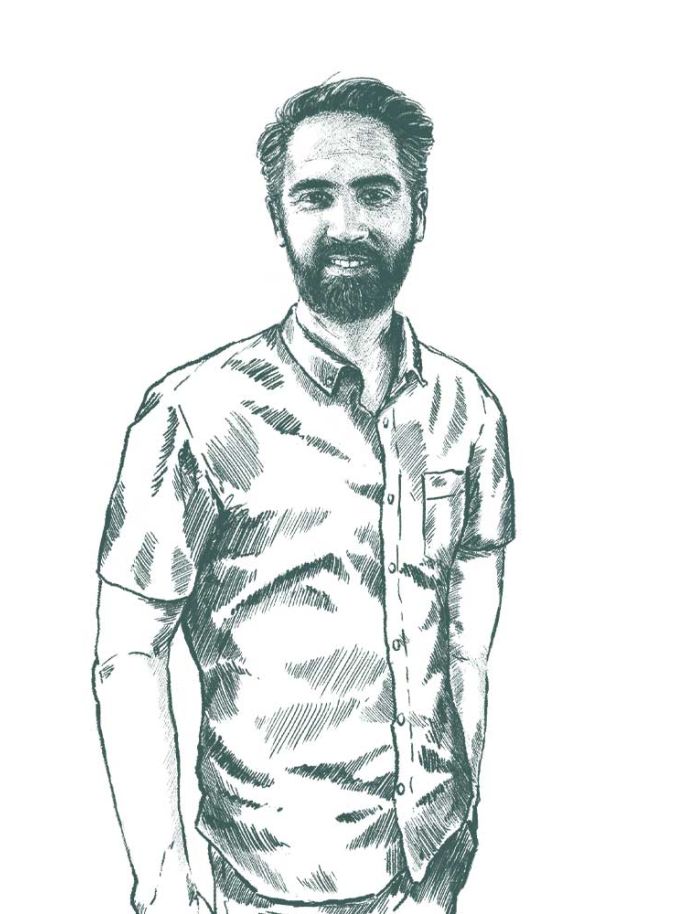 Hugues Saint-Lo
General Manager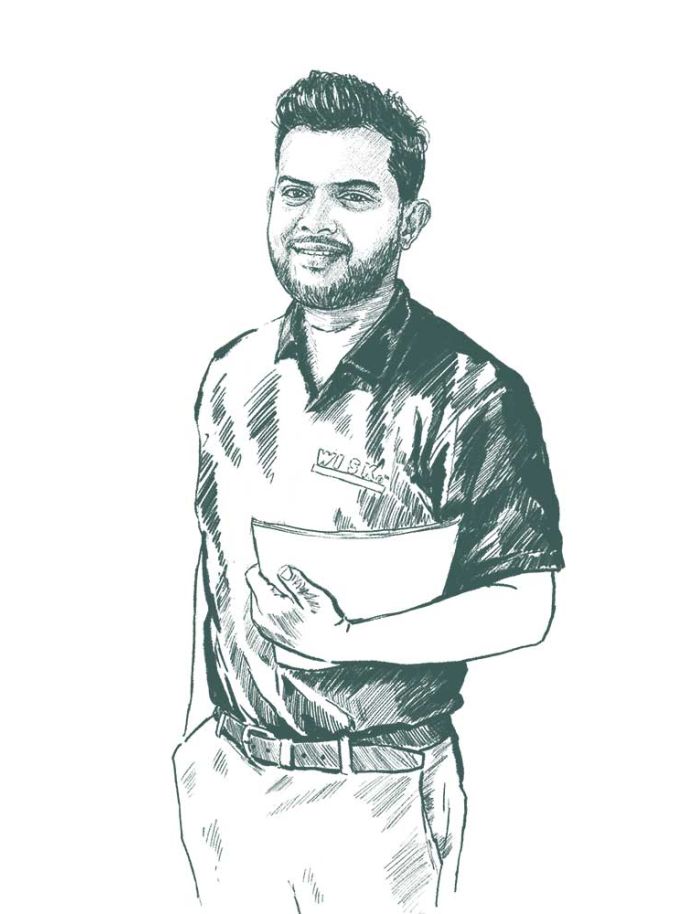 Chethana Waduge
Supervisor Production Back Office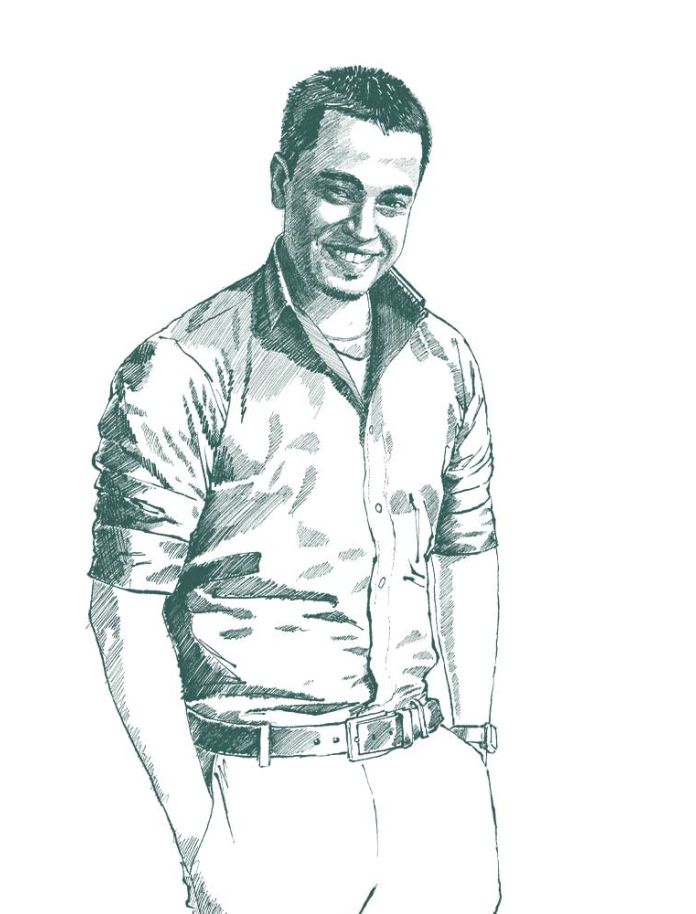 Ishanka Vidhanagamage
Production Back Office and Inventory Controller